Curbside Pickup
Curbside Pickup Service hours
Curbside Pickup Service will be available in front of Altoona City Hall/Library starting Tuesday, May 5 with service offered Tuesday-Saturday, 10:00 am-4:00 pm.
Curbside Pickup Service scheduling and procedures
Curbside pickups will be scheduled in 10 minute time slots. We must adhere to a scheduled pickup time so please call the library in advance and observe your pickup time (no drop-ins).
We understand that emergencies happen.  If you miss your window, you have until 4:00 pm on the next business day to call to reschedule a pickup time before items will be checked back in.
Items to pick up will already be checked out on your card and bagged with a label that has your ID code.  Your ID code is the first two letters of your last name followed by the first two letters of your first name.  (example: SMJO for John Smith)
The Curbside Pickup Service line will be marked off with orange cones and signs, including a separate area next to the library for patrons on bicycles or on foot.  Approach the line on Lynn Avenue curbside in front of the library.  Please follow directions and maintain social distancing standards as posted.
Stay in your car. When you reach the end of the line, open your trunk if you have one and return to your seat.
Display your ID Code, with a minimum 4-inch lettering, in one of two ways:
A piece of paper that's been folded in half to hang (Culver's style) on partially lowered front passenger side window (preferred).
Tri-fold tent placed on front passenger side dashboard.
We suggest you keep this tent (in the glove compartment?) for future visits.
If patrons are walking or biking, they will still need to hold up their ID code on a piece of paper with large, bold lettering.
If you have returns, please park in the library lot or ahead of the curbside service line and drop them in the bins near City Hall doors.  Library staff are not allowed to physically accept your returns.  You must place them yourself in the provided bins.
The library and City Hall remain closed to visitors, including the lobby, water fountains, and restrooms.
What about returns?
All due dates have been extended to July 1. Our return drop box remains closed, but special return receptacles will be available to accept returns during Curbside Pickup Service hours (Tuesday-Saturday, 10-4) in front of the City Hall/Library.
Patrons will be charged for any damaged or lost returns left outside the book drop, curbside pickup area, or any location other than in the return receptacles.
No in-person handing off of materials is allowed- returns must be placed by patrons into receptacles (not handed to staff).
If you are coming to the library for the Curbside Pickup Service AND have materials to return, please park in the library parking lot or along the curb ahead of the service area either before or after you have gone through the service line to pick up materials.  Similarly, if you just wish to drop off returns, please park in the lot or ahead of the service line.
Material limits
Due to time and material constraints, for each pickup, patrons are limited to 20 items per card and 40 items per household of two or more people, with no more than two pickups scheduled per week, per household.
Placing holds
To place requests you can call Monday-Saturday, 9:00 am-4:00 pm at (715) 839-5029.  Please do not leave messages for hold requests, but wait to speak to a staff member during the above hours.  You can also reserve items online through your library account but only those items available at Altoona will be filled for curbside pickup.
Whether you place an order over the phone or online, you will receive an automated "hold ready" notice via email or phone message.  Important: the process is not done!  When you receive this message, call the library within 7 days at (715) 839-5029 to schedule a pickup time.  Otherwise, on-hold items will return to the general collection.  Please make sure that the telephone number associated with your library account is up to date.
No courier service yet
Courier service has not resumed among libraries yet so items available for checkout are any items currently on the holdshelf for you and any items available in our Altoona Public Library collection.
What else?
Please be assured that library staff are following safety procedures as recommended by the Wisconsin Department of Health.  All distributed library materials will have been quarantined for at least 72 hours before being bagged by staff using PPE and following DHS guidelines.
Please note that other in-library services are not available yet, including home delivery and computer service.  The library building remains closed to visitors, including the lobby, water fountains, and bathrooms.
We appreciate all your patience, understanding, and cooperation during this time.  We look forward to serving you again!
How To Request Items for Pickup at Altoona
   click to play…
Here's the best way to find and request things to pick up from Altoona:
Go to the MORE Catalog: more.lib.wi.us and log in
Enter a search term (remember, "movies" and "books" are valid keyword search terms)
Select the "Available Now" filter on the left side to expand it
Select Altoona as the pickup library
Search results will be limited to titles available and holdable at Altoona
Tip: to exclude ebooks and audiobooks, open the "Titles I can…" filter and select "Borrow and take home"
Select "Place a Hold" and verify your pickup library is Altoona
Tip: Turn on "Active Filters" so subsequent searches retain limits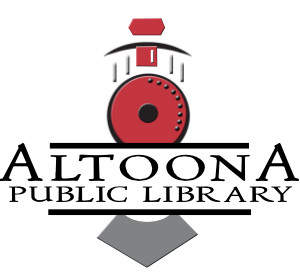 Hours
The Library is CLOSED.
Contact Us
Altoona Public Library
1303 Lynn Avenue
Altoona, WI 54720
715-839-5029