Due to concern about local COVID-19 conditions, Altoona Public Library is available for Grab-n-Go appointments only.  There are no browsing and/or technical services appointments available at this time.  We will continue to monitor local health data and expand or reduce services further as is warranted.
Appointments may be made online through Schedulicity or by calling Monday, Wednesday, Friday, and Saturday, 9:00 am to 4:00 pm; and Tuesday and Thursday, 9:00 am to 7:00 pm.  We must limit the number of people in the building at any given time.  Patrons may schedule one appointment per day.
Grab-n-Go By Appointment hours are offered during the following times:
Monday, 10:00 am – 4:00 pm
Tuesday, 1:00 pm – 7:00 pm
Wednesday, 10:00 am – 4:00 pm
Thursday, 1:00 pm – 7:00 pm
Friday, 10:00 am – 4:00 pm
Saturday, 10:00 am – 4:00 pm
Grab and Go appointments are for those patrons who only wish to pick up already-existing holds.  Items will be checked out to patrons before they arrive and placed on a table with an individual ID code.  Your ID code is the first two letters of your last name followed by the first two letters of your first name.  (example: SMJO for John Smith).
Grab and Go patrons enter the library and check in with Circulation Desk staff, who then direct them to the table that contains their library materials.  Items are already checked out- there is no need to stand in line at the Circulation Desk.  No browsing is allowed with this type of appointment. 
Grab and Go appointments are scheduled each hour at ten after the hour– 1:10, 2:10, 3:10, etc.  A twenty-minute window of time is allowed for picking up Grab and Go materials.  We understand that emergencies happen.  If you miss your window, you have until 4:00 pm on the next business day to reschedule a Grab and Go pickup time before items will be checked back in.
Placing holds for Grab and Go
To place requests you can call (715) 839-5029 on Monday, Wednesday, Friday, and Saturday, 9:00 am to 4:00 pm; and Tuesday and Thursday, 9:00 am to 7:00 pm.  Please do not leave messages for hold requests, but wait to speak to a staff member during the above hours.  You can also reserve items online through your library account. 
Whether you place an order over the phone or online, you will receive an automated "hold ready" notice via email or phone message.  Important: the process is not done!  When you receive this message, call the library within 7 days at (715) 839-5029 to schedule a pickup time.  Otherwise, on-hold items will return to the general collection.  Please make sure that the telephone number associated with your library account is up to date.
Why does the library look so different?
Social distancing is required of everyone, including staff.  Plexiglass guards are installed at the Circulation Desk.  Hand sanitizer is available upon entering and throughout the library.  Wearing a mask is required by Wisconsin Emergency Order #1; please bring one with you to your visit.  We have disposable masks available for free upon request.  All staff will be wearing masks and/or face shields and, depending on the service provided, disposable gloves.  
Our hold shelf has been moved behind the Circulation Desk, so please ask a library worker for assistance in retrieving items.  All toys and games, in-person programming, and most public seating areas and tables, including the newspaper lounge, are not available at this time.  We cannot accommodate group meetings or gatherings.
If you are experiencing any of the symptoms of COVID-19 or have recently been exposed, please do not enter the library.
What about returns?
If you only have materials to return, no appointment is necessary.  Our return drop box remains closed, but special lidded bins are available to accept returns in the lobby during Grab-n-Go Appointment hours.
Patrons will be charged for any damaged or lost returns left outside the book drop or any location other than in the return receptacles.  Returns must be placed by patrons into receptacles (not handed to staff).  Returned items are quarantined for a minimum of 96 hours before being checked in and re-circulated.
How To Request Items for Pickup at Altoona
   click to play…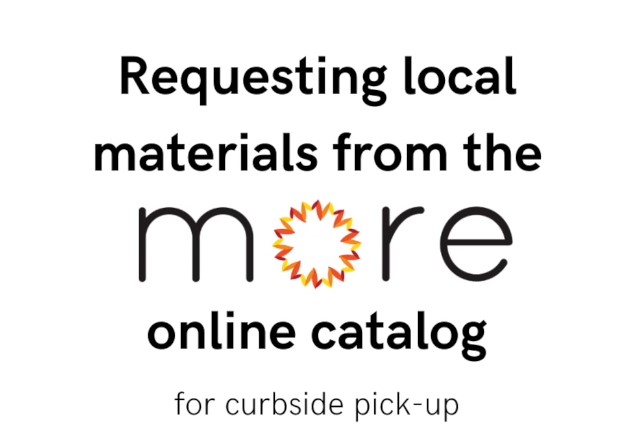 Here's the best way to find and request things to pick up from Altoona:
Go to the MORE Catalog: more.lib.wi.us and log in
Enter a search term (remember, "movies" and "books" are valid keyword search terms)
Select the "Available Now" filter on the left side to expand it
Select Altoona as the pickup library
Search results will be limited to titles available and holdable at Altoona
Tip: to exclude ebooks and audiobooks, open the "Titles I can…" filter and select "Borrow and take home"
Select "Place a Hold" and verify your pickup library is Altoona
Tip: Turn on "Active Filters" so subsequent searches retain limits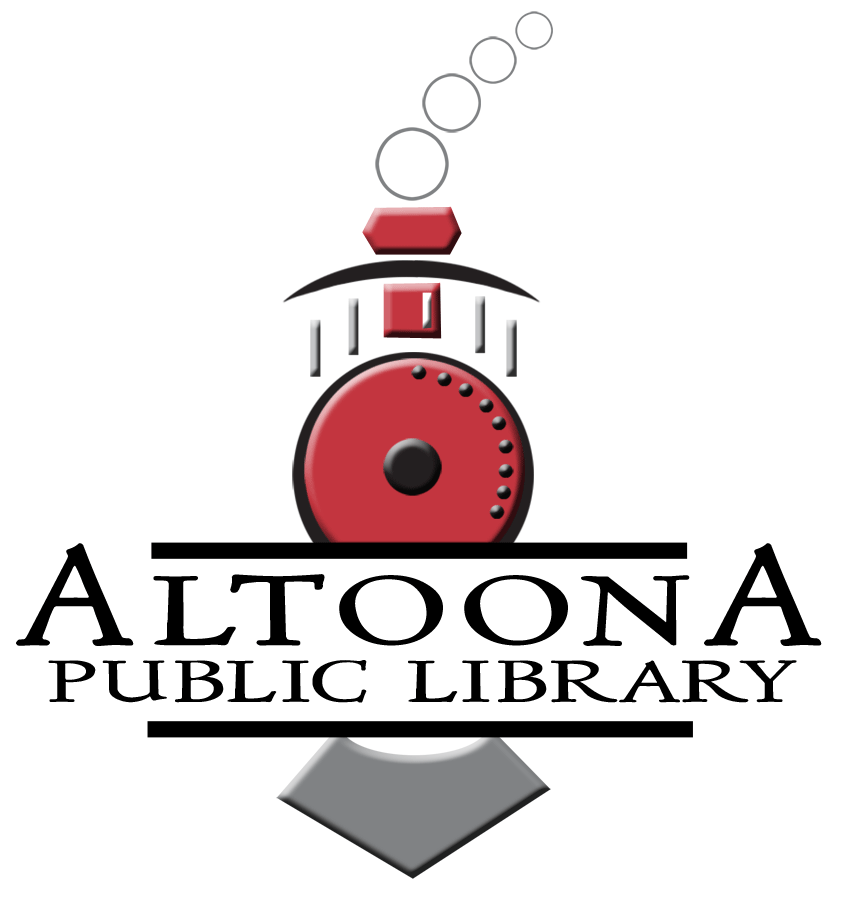 Hours
Monday 9am-8pm
Tuesday 9am-8pm
Wednesday 9am-8pm
Thursday 9am-8pm
Friday 9am-6pm
Saturday 9am-5pm
Sunday: Closed
Contact Us
Altoona Public Library
1303 Lynn Avenue
Altoona, WI 54720
715-839-5029