Library Services Update
July 2021
The inside of the library is now available for walk-in services during the following times: 

Monday, 10:00 am – 4:00 pm
Tuesday, 1:00 pm – 7:00 pm
Wednesday, 10:00 am – 4:00 pm
Thursday, 1:00 pm – 7:00 pm
Friday, 10:00 am – 4:00 pm
Saturday, 10:00 am – 4:00 pm 
Patrons may visit to browse, use computers, and access other services during open hours without an appointment.  In accordance with revised Centers for Disease Control guidance, unvaccinated individuals are expected to continue to wear a mask.  We have disposable masks available for free upon request.  Customers are encouraged to keep their visits as brief as possible.
Holds Pickup
Grab and Go appointments have ended, and the holdshelf has been moved back to the public area for self-service.  Items on the holdshelf have not yet been checked out.  Patrons must bring a library card and use our self-check machines or have staff assist them in checking out items before leaving the library.  
Items are arranged by ID code.  Your ID code is the first two letters of your last name followed by the first two letters of your first name, plus the last four digits of your telephone number.  (example: SMJO1234 for John Smith).
Why does the library look so different?
Plexiglass guards are installed at the Circulation Desk.  Hand sanitizer is available upon entering and throughout the library.  In-person programming and group meetings or gatherings are not allowed at this time.  If you are experiencing any of the symptoms of COVID-19 or have recently been exposed, please do not enter the library.
What about returns?
If you have materials to return, our return drop box is open, and special lidded bins are available to accept returns in the lobby during open hours.
Patrons will be charged for any damaged or lost returns left outside the book drop or any location other than in the return receptacles.  Returns must be placed by patrons into receptacles (not handed to staff).  
When will we generally reopen for all services?
Walk-in use of the library is part of a phased reopening plan.  Precautions were implemented with safety of the public and our staff in mind and are subject to change based on guidance from the City of Altoona, Eau Claire City-County Health Department, and Wisconsin Department of Public Instruction.  We hope to be able to fully reopen as soon as practically and responsibly possible.  We will share updates as soon as they are available.
How To Request Items for Pickup at Altoona
   click to play…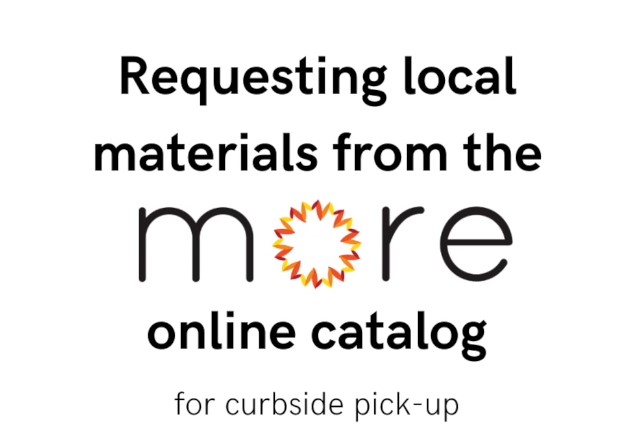 Here's the best way to find and request things to pick up from Altoona:
Go to the MORE Catalog: more.lib.wi.us and log in
Enter a search term (remember, "movies" and "books" are valid keyword search terms)
Select the "Available Now" filter on the left side to expand it
Select Altoona as the pickup library
Search results will be limited to titles available and holdable at Altoona
Tip: to exclude ebooks and audiobooks, open the "Titles I can…" filter and select "Borrow and take home"
Select "Place a Hold" and verify your pickup library is Altoona
Tip: Turn on "Active Filters" so subsequent searches retain limits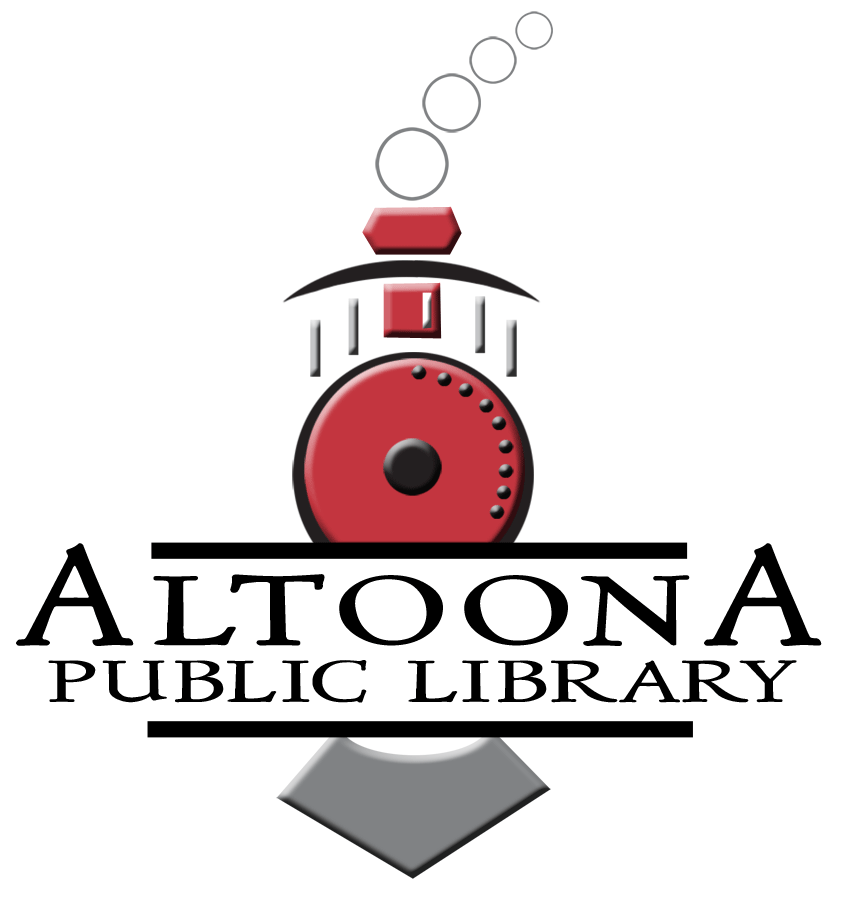 Hours
Monday 10am-4pm
Tuesday 1pm-7pm
Wednesday 10am-4pm
Thursday 1pm-7pm
Friday 10am-4pm
Saturday 10am-4pm
Sunday: Closed
Contact Us
Altoona Public Library
1303 Lynn Avenue
Altoona, WI 54720
715-839-5029