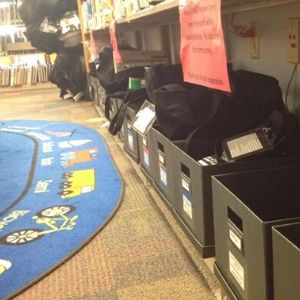 These bags help facilitate the five early literacy practices of reading, talking, singing, writing and playing.  View a list of bags.
The Children's Council of Altoona has generously provided a collection of books, activity sheets, puzzles, games and toys that focus on a specific topic.
These collections have been put in themed bags and are available for a 3 week check out.  One bag may be checked out per library card.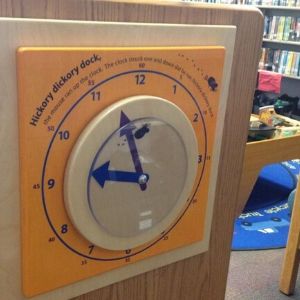 Come on in to the library and let your child learn through play. Our children's area features a train table, puppet show theater, doll house, LEGO table and interactive literacy panels.  
This play area facilitates the five early literacy practices of reading, talking, singing, writing and playing.  
Engaging in these types of daily interactions with your child will help develop the skills that are needed to enter school ready to learn.  
Links for Parents
Reach Out & Read  This pages from the Reach Out & Read outlines the importance of reading aloud to your child, and cites the scientific research that proves it.  The website also has a few other handy resources for parents on their Literacy Materials Resource Page.  Reach Out & Read is an organization that partners with medical facilities to distribute books to families and encourage reading to children.
2020 RIF Activity Calendars:  Explore seasonal reading activities for every day of the month.  Reading is Fundamental provides printable calendars in both English and Spanish.
Just in Time Parenting Newsletters – Free parenting e-newsletters matched to your child's age (prenatal – 5 years).
Is Your Child Developing on Time? – Every year, more than one million children with unidentified disabilities enter school with issues that put them behind their peers.  Easter Seals makes it easy to find out if your child is at risk.  Simply by answering age-specific questions via the Ages & Stages Questionnaires – a free screening tool available through generous support of the CVS Caremark Charitable Trust – you can see if your child's developmental progress is on schedule.  It takes less than 20 minutes to make sure your child is reaching his or her developmental milestones.
Talking is Teaching – A public  awareness and action campaign that helps parents recognize their power to boost their children's early brain and vocabulary development through simple, everyday actions – like describing things while walking outside, or singing songs together during bath time.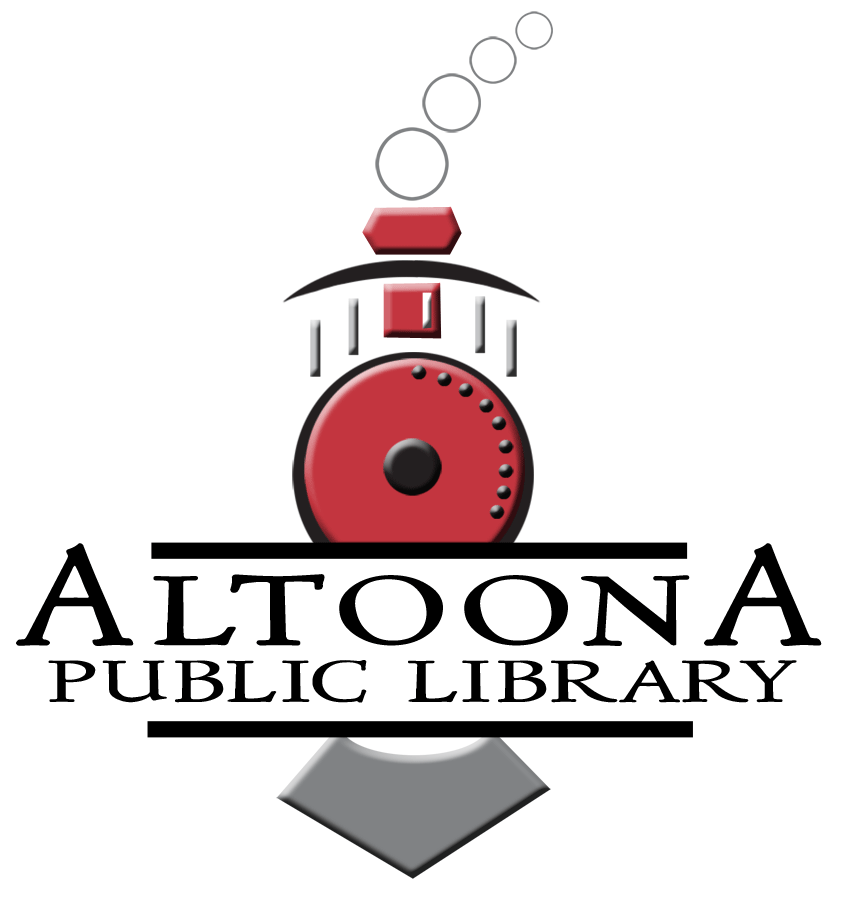 Hours
Monday 10am-4pm
Tuesday 1pm-7pm
Wednesday 10am-4pm
Thursday 1pm-7pm
Friday 10am-4pm
Saturday 10am-4pm
Sunday: Closed
Contact Us
Altoona Public Library
1303 Lynn Avenue
Altoona, WI 54720
715-839-5029