We are a fine free library!
As of Monday, June 3, 2019, Altoona Public Library eliminated late fees for nearly all materials.  We also waived existing APL fines.  Charges for lost or damaged items will still apply, as will fines from other libraries.
Why?
It is good for the community.
The mission of APL is to promote literacy, build community, and enrich lives.  Reducing barriers to information and learning strengthens our community.  We support people in their pursuit of educational, career, family, and life goals.
"147 APL patrons have their library cards blocked just due to fines, including 45 children."
We wish to support the Altoona School District in its outstanding efforts to educate our kids.  The Wisconsin Department of Education gave the District an "Exceeds Expectations" rating on its 2017-18 District Report Card.  In 2019 the District earned a Magna Award for Equity.  It was one of 18 districts nationally, and the only one in Wisconsin, to earn the distinction, which recognizes programs that break down barriers for underserved students.  APL wants to be a partner in these efforts.
"38.2% of our students are economically disadvantaged.  Of those students, 63.7% tested "Basic" or "Below Basic" in English Language Arts."
By eliminating most fines for all students, we aim to bolster their access to an excellent education.  We wish to encourage patrons to return to the library while simultaneously attracting new users to benefit from our materials and programming.
It's good for the library.
Studies have shown that fines have minimal impact on return dates, and elimination of them actually increases return of long-overdue items.  Thus, overdue fines are partially offset by decreased replacement costs.
Over the last ten years, money collected from fines has steadily decreased due to a rise in electronic material use.
"In 2018, fines represented less than one percent of APL's revenue stream."
Eau Claire, Fall Creek, and Augusta libraries are fine free.  Savvy patrons know they have a choice of which library to patronize, and will often choose to check out materials from a library without fines.  We hope to welcome many of these patrons back to APL.
We do not take elimination of fine revenue lightly, but anticipate that a decrease in staff time and replacement costs, along with an increase in checkouts, will more than make up for what is lost in fine revenue.
About
What fine free means to you:
You will no longer receive a daily late fine for most overdue Altoona items.  Exceptions include some equipment, inter-library loan items, and items from our Lucky Day collection.
You are still responsible for returning your items.  (We still would like our things back, please!)
We shortened the amount of time before an unreturned item goes to billing (45 days to 21 days).  You will still receive reminders from the library to return your items before they are overdue.
We still collect replacement charges for lost or damaged items.
If you return items after you are billed, you will not have to pay the bill on them.
Explore
Links to fine free news articles:
Eau Claire public library book fines to be waived
St. Paul library late fees scrapped
Background
For years, Altoona Public Library has taken various steps to mitigate fines, including reducing fines on children's materials; twice-yearly "Food for Fines" programs; and specialized "Read Off Your Fines" programs.
In 2018-2019, the library director led the Library Board in a fifteen-month study of the efficacy of fine free programs already in effect in west central Wisconsin, including those in Eau Claire and Rice Lake.  We read articles, interviewed colleagues from other system libraries, and analyzed local financial and circulation statistics.  Based on this research, the Library Board voted to elminate late fines in March 2019.  The policy took effect June 3, 2019.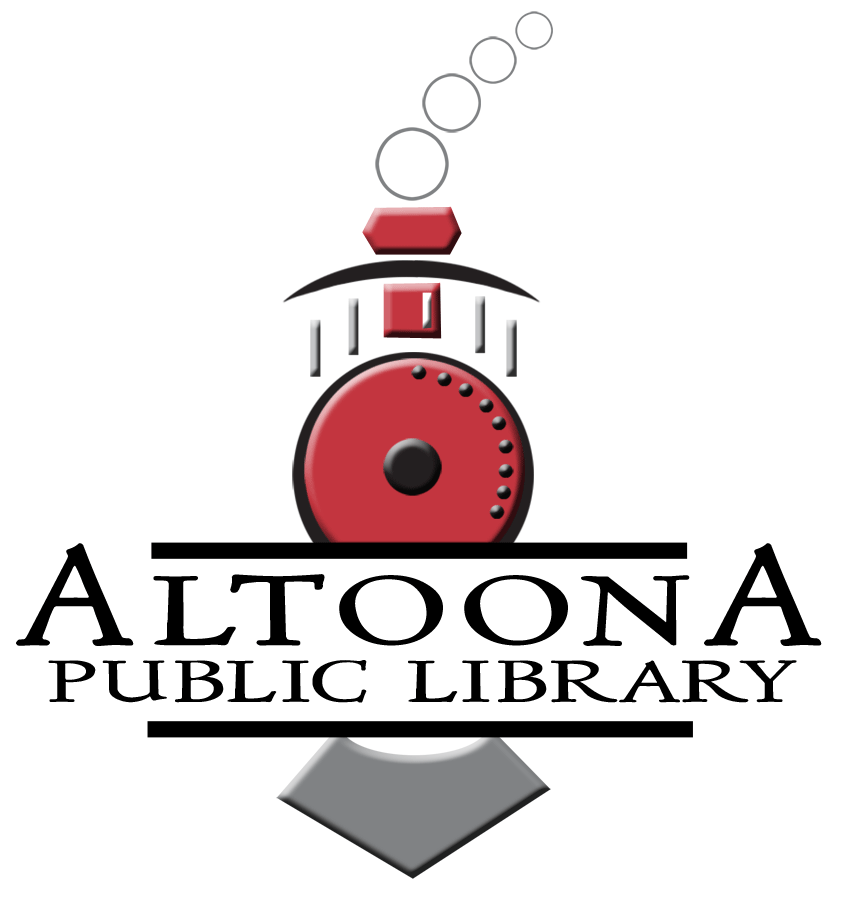 Hours
Monday 9am-8pm
Tuesday 9am-8pm
Wednesday 9am-8pm
Thursday 9am-8pm
Friday 9am-6pm
Saturday 9am-5pm
Sunday: Closed
Contact Us
Altoona Public Library
1303 Lynn Avenue
Altoona, WI 54720
715-839-5029