Book Clubs
Join us for one of our monthly book clubs.  Copies of the discussion titles are available at the library about a month in advance and can be picked up at the circulation desk.  Patrons are also welcome to place their own holds if they prefer.
Newcomers always welcome!
Book 'Em Mystery Book Club
Second Tuesday of the month
6:30 pm
2023-2024 Book List
Food for Thought Book Club
Fourth Monday of the month
6:30 PM
2023-2024 Book List

Cookbooks and Cards

Our newest book club!
Everyone checks out the cookbook and makes something from it to bring to the club. During the meeting we'll discuss if we liked the cookbook and try the different dishes.
After we finish eating and discussing, anyone interested is invited to stay and play a card game. No previous experience playing the game is needed-most of them will likely be new to all of us and simple/easy to pick up.
This program meets monthly on the third Monday 6:00pm – 7:30pm September – May.

2023
October 16th
November 20th
December 11th
Writer's Group
We will be sharing and giving feedback to help each other become the best writers we can.  Bring your original work to share, up to 1,000 words.  Writing prompts will be available to help those who want to write but are unsure which way to go.
Meets the last Tuesday of every month.
Community Room
10 a.m. – 12 p.m.
2023
March 28th
April 25th
May 30th
June 27th
July 25th
August 29th
September 26th
October 24th*
November 28th
December 19th*
Knit and Crochet Club
Bring your projects and we'll have coffee, company and a selection of knitting and crocheting books for you to browse. The club meets 10 a.m. – 12 p.m. the first Saturday of each month.
2023
January 7th
February 4th
March 4th
April 1st
May 6th
June 3rd
July 1st
August 5th
September 9th (2nd Saturday due to Labor Day – combined with Fiber Arts Group)
October 7th
November 4th
December 2nd
Strings 'n' Things
Bring your projects and we'll have coffee, company and a selection of books for you to browse. The club meets 1 p.m. – 3:30 p.m. the third Tuesday of each month.
Join and try any of these needlecrafts:
Needle lace/Lace-making
Quilting
Applique
Embroidery
Sewing
Lucet
Macrame
Braiding and tassel making
Tapestry
Bead weaving
Needlepoint
Knitting
Crocheting
2023
January 17th
February 21st
March 21st
April 18th
May 16th
June 20th
July 18th
August 15th
September 19th
October 17th
November 21st
December 19th
Fiber Arts Group
The Clear Water Fiber Guild is a group for fiber enthusiasts in Wisconsin's Chippewa Valley. Whether you are a spinner, knitter/crocheter, weaver, dyer, or someone new to the fiber arts/textile crafts who is looking for a social group, we welcome you! We seek to provide connection, camaraderie, and education.
Our Guild monthly meetings are a relaxed non-structured gathering to work on our projects and share our knowledge, enthusiasm, and experiences.
If you are interested in joining the group, please contact the Altoona Public Library at (715) 839-5029, or Nancy Dotson at (715) 834-3197. Interested persons are welcome to come observe, and we will offer a one-hour introductory workshop twice each year. Please bring your own equipment and supplies for your project to work on during the monthly meetings.
The group will meet on the 2nd Saturday of each month from 10:00 a.m. to 2:00 p.m. in the Community Room at the Altoona Public Library. Stay as long or as short as you want!
2023
March 11th
April 8th
May 13th
June 10th
July 8th
August 12th
September 9th (combined with Knit & Crochet Club)
October 14th
November 11th
December 9th
Crafternoon at the Library
NEW! Join us on the third Saturday of the month for an afternoon of crafting at the library. Sign up will be available a few weeks prior to the program as well as an example or description of the month's craft. Stop by the library to sign up for this adult program. This program meets September – May.
2023-2024
September 16th
October 21st
November 4th*
December 16th
January 20th
February 17th
March 16th
April 27th*
May 18th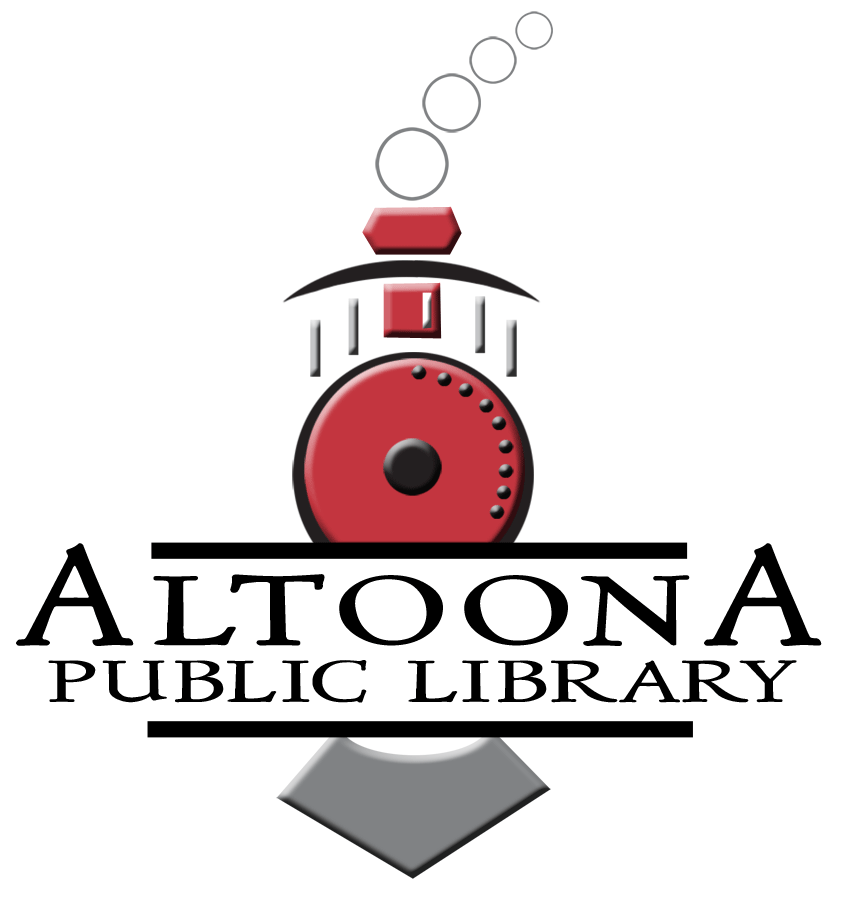 Hours
Monday 9am-8pm
Tuesday 9am-8pm
Wednesday 9am-8pm
Thursday 9am-8pm
Friday 9am-6pm
Saturday 9am-5pm
Sunday: Closed
Contact Us
Altoona Public Library
1303 Lynn Avenue
Altoona, WI 54720
715-839-5029