Agency: Altoona Compassion Coalition 
Email: altoonacompassioncoalition@gmail.com 
Phone Number: 715-255-0783 
Website: https://www.facebook.com/neighborsservingneighbors/ 
The mission of the Altoona Compassion Coalition as a community based, volunteer, nonprofit organization, is to provide food and other services to those in need in an efficient, compassionate and non-judgmental manner. 
Agency: Eau Claire City-County Health Department: WIC (Women, Infants, and Children) 
Email: echealth@co.eau-claire.wi.us 
Phone Number: 715-839-5051 
Website: https://www.eauclairewi.gov/government/our-divisions/health-department/clinics/wic-benefits-programs 
WIC is a supplemental food and nutrition program for prenatal and postpartum women: infants and children under age five. Nutrition education: consultations with dietitians: breastfeeding support and health foods are available to qualified families. Women who are pregnant: breastfeeding: or who are new mothers and infants and children ages 0-5 applicants must be residents of Wisconsin: meet income eligibility: and have a health or nutrition need have a culturally-specific sensitivity for working with Hispanics: Hmong: migrants: Amish: and undocumented persons. Western Regional Directory: WIC Applications/Certification: WIC Applications/Certification. 
Agency: Eau Claire County Department Of Human Services: SNAP (FoodShare) 
Email: humanservices@co.eau-claire.wi.us 
Phone Number: 715-839-2300 
Website: https://www.co.eau-claire.wi.us/our-government/departments-and-facilities/department-directory/human-services/economic-assistance 
FoodShare Wisconsin was created to help stop hunger and to improve nutrition and health. FoodShare helps people with limited money buy the food they need for good health.  People across Wisconsin get help from FoodShare. They are people of all ages who have a job but have low incomes, are living on a small or fixed income, have lost their job, or are retired or disabled and not able to work. 
FoodShare benefits are placed on a debit card called the Wisconsin QUEST card. 
Agency: Fall Creek Community Cupboard 
Email: fallcreekcupboard@gmail.com 
Phone Number: 715-877-2330 
Website: http://www.faithfallcreek.org/community-cupboard.html 
Our food pantry has no income guidelines and is a "free choice" pantry–you choose what food you wish to take. 
Agency: Feed My People Food Bank 
Email: info@fmpfoodbank.org 
Phone Number: 715-835-9415 
Website: http://www.fmpfoodbank.org 
Feed My People rescues nationally and regionally donated food from manufacturers, wholesalers, retailers, and growers that might otherwise be thrown away. Most of this nutritious food passes through our 45,000 square foot distribution center in Eau Claire before being distributed to over 200 hunger-relief programs throughout west central Wisconsin. 
Agency: The Community Table: Free Meal Program 
Email: DIRECTOR@THECOMMUNITYTABLE.ORG 
Phone Number: 715-835-4977 
Website: http://thecommunitytable.org/ 
Provides free hot meals 365 days/year. See website for menu and specific meal times. Volunteer opportunities available for teams of 6 – 10 people to plan: prepare: serve: and clean up for meals on specific dates.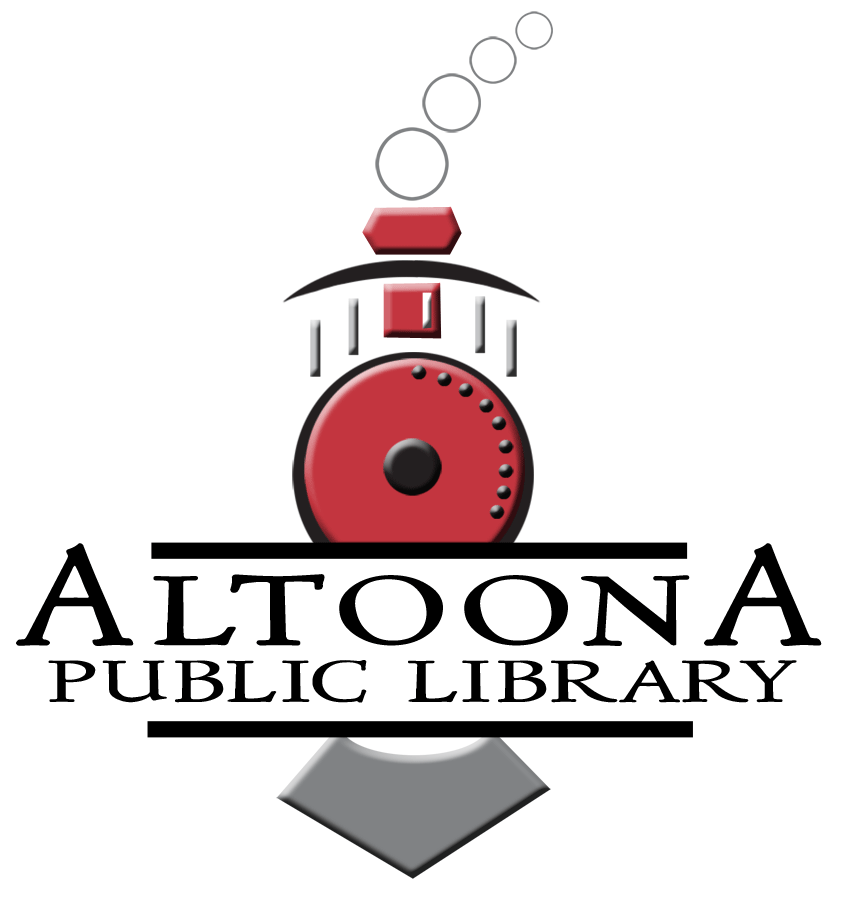 Hours
Monday 9am-8pm
Tuesday 9am-8pm
Wednesday 9am-8pm
Thursday 9am-8pm
Friday 9am-6pm
Saturday 9am-5pm
Sunday: Closed
Contact Us
Altoona Public Library
1303 Lynn Avenue
Altoona, WI 54720
715-839-5029