Agency: Al – Anon/Alateen – District 12 – Buffalo: Eau Claire: Pepin: And Trempealeau Counties: | Twelve Step Support Group For Families Of Alcoholics 
Email: drdistrict12@area61afg.org 
Website: http://www.area61afg.org 
Al-Anon's purpose is to help families and friends of alcoholics recover from the effects of living with the problem drinking of a relative or friend. Similarly: Alateen is our recovery program for young people. Alateen groups are sponsored by Al-Anon members. See website above for meeting locations. 
Agency: Alcoholics Anonymous (AA): Chippewa Valley Intergroup 
Email: webmaster@district05.org 
Phone Number: 715-835-5543 
Website: http://www.district05.org/ 
ALCOHOLICS ANONYMOUS IS A FELLOWSHIP OF MEN AND WOMEN WHO SHARE THEIR EXPERIENCE: STRENGTH AND HOPE WITH EACH OTHER THAT THEY MAY SOLVE THEIR COMMON PROBLEM AND HELP OTHERS TO RECOVER FROM ALCOHOLISM. THE ONLY REQUIREMENT FOR MEMBERSHIP IS A DESIRE TO STOP DRINKING. THERE ARE NO DUES OR FEES FOR A.A. MEMBERSHIP WE ARE SELF-SUPPORTING THROUGH OUR OWN CONTRIBUTIONS. A.A. IS NOT ALLIED WITH ANY SECT: DENOMINATION: POLITICS: ORGANIZATION OR INSTITUTION DOES NOT WISH TO ENGAGE IN ANY CONTROVERSY: NEITHER ENDORSES NOR OPPOSES ANY CAUSES. OUR PRIMARY PURPOSE IS TO STAY SOBER AND HELP OTHER ALCOHOLICS TO ACHIEVE SOBRIETY. 
Agency: American Red Cross – Northwest Chapter 
Phone Number: 877-618-6628 
Website: https://www.redcross.org/local/wisconsin/about-us/locations/northwest-chapter.html 
American Red Cross Northwest Wisconsin Chapter serves communities across the following counties: Bayfield, Ashland, Burnett, Washburn, Sawyer, Polk, Barron, Rusk, St. Croix, Dunn, Chippewa, Pierce, Pepin, Eau Claire, Clark, Taylor and Price, as well as the Bad River Band of Lake Superior Chippewa, Red Cliff Band of Lake Superior Chippewa, Lac Courte Oreilles Band of Lake Superior Chippewa, and Saint Croix Indians of Wisconsin. 
Agency: Apple Pregnancy Care 
Email: needs@applepcc.org 
Phone Number: (715) 834-7734 
Website: https://applepcc.org/  
About: We are a non-profit organization here to support, equip and empower women and men to make life-affirming choices. We have been serving the Chippewa Valley for over 41 years. 
Agency: Chippewa Valley Free Clinic 
Email: info@cvfreeclinic.org 
Phone Number: 715-839-8477 
Website: http://www.cvfreeclinic.org 
A safety-net clinic, the Chippewa Valley Free Clinic provides basic, primary health care to the unemployed and the working poor in the Chippewa Valley and its surrounding communities. 
Agency: Chippewa Valley Technical College (CVTC): Dental Clinic 
Phone Number: 715-833-6271 
Website: https://www.cvtc.edu/community-members/dental-clinic 
CVTC has partnered with the Marquette University School of Dentistry to provide dental services to the Chippewa Valley. The Dental Clinic is a working, learning clinic and its purpose is to educate our graduates while providing care to our community who lack a dental home due to their financial situation. 
Agency: Eau Claire City-County Health Department: Adult Health Maintenance Clinic 
Email: echealth@co.eau-claire.wi.us 
Phone Number: 715-839-4718 
Website: https://www.eauclairewi.gov/government/our-divisions/health-department/clinics/adult-health-maintenance-clinic 
A registered nurse provides consultation and information about diet, medication, and positive health practices. Weight, blood pressure, pulse and blood sugars can be checked at the clinics. Patients are given the opportunity to ask questions. There is no charge for these services. Donations are accepted. 
Agency: Eau Claire City-County Health Department: Family Planning Clinic 
Email: echealth@co.eau-claire.wi.us 
Phone Number: 715-839-6988 
Website: https://www.eauclairewi.gov/government/our-divisions/health-department/clinics/family-planning-clinic 
The Family Planning Clinic offers high quality, low to no-cost sexual healthcare services to everyone. We value your privacy – all of our services are confidential! 
Agency: Family Support Center 
Email: familysupport@fsccf.org 
Phone Number: 800-400-7020 
Website: http://www.familysupportcentercf.com/ 
Family Support Center provides free and confidential services in Chippewa and Eau Claire Counties for those who have been affected by interpersonal violence. The Family Support Center empowers all individuals, families and communities to live free from domestic violence, sexual assault, child abuse and interpersonal violence through education, prevention and intervention. 
Agency: Narcotics Anonymous Chippewa Valley: Twelve Step Support Group For Recovering Drug Addicts 
Website: http://chippewavalleyna.org 
Please call the service contact for a full list of meetings. 
Agency: The Open Door Clinic, Inc. 
Phone Number: 715-720-1443 
Website: http://www.chippewaopendoor.org 
The Open Door Clinic, Inc. is a non-profit organization that provides basic health care services and a connection to community resources to Chippewa County residents who are without a health care alternative.
Nationally, it is estimated that eight to ten percent of the American population has no health insurance. In Chippewa County, that equates to 5,600 neighbors without health insurance. "The people who are most at risk today are those who have no health insurance at all. They're at risk of not getting regular care when they need it." 
Agency: Planned Parenthood of Wisconsin, Inc.: Eau Claire Health Center 
Phone Number: 844-493-1052 
Website: https://www.plannedparenthood.org/health-center/wisconsin/eau-claire/54701/eau-claire-health-center-2694-91860 
Planned Parenthood is one of the nation's leading providers of high-quality, affordable health care, and the nation's largest provider of sex education. With or without insurance, you can always come to us for your health care. 
Agency: University Of Wisconsin – Eau Claire: Student Health Service 
Email: shs@uwec.edu 
Phone Number: 715-836-5360 
Website: https://www.uwec.edu/student-health-service/ 
Student Health Service provides affordable, accessible, inclusive, and high-quality health care for all students at UW-Eau Claire. We offer a wide variety of clinical services and health education programs designed to enhance the overall health and wellness of the campus community. 
Agency: Wisconsin Department Of Human Services: BadgerCare Plus 
Phone Number: 1-800-362-3002 
Website: https://www.dhs.wisconsin.gov/badgercareplus/index.htm 
BadgerCare Plus is a health care coverage program for low-income Wisconsin residents.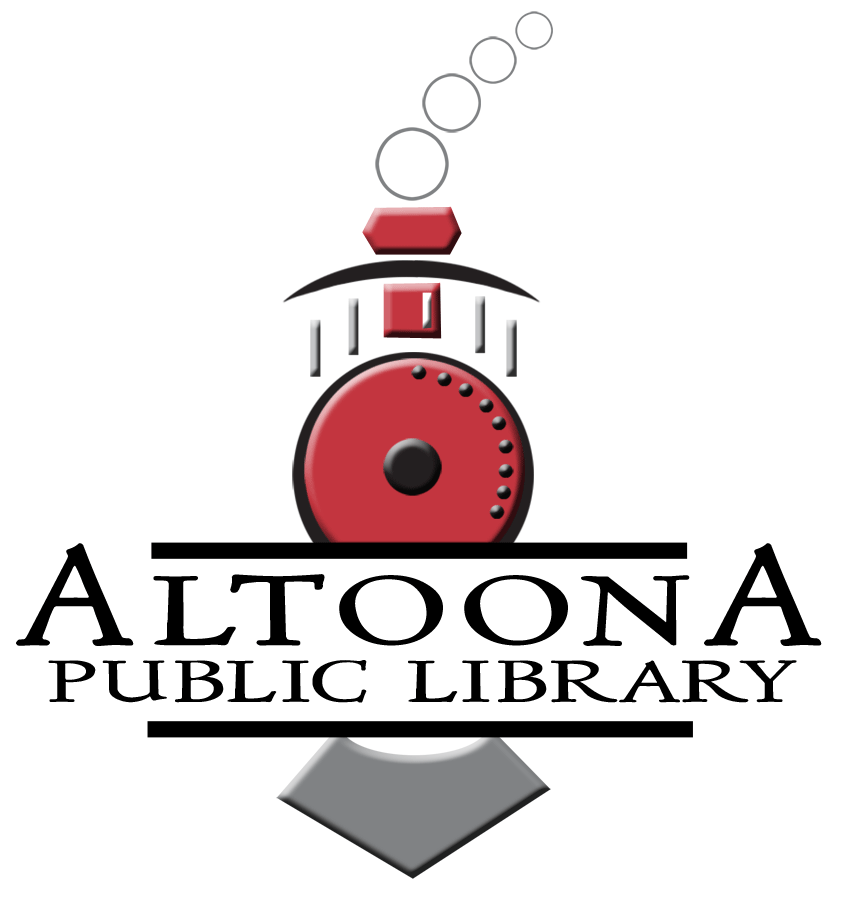 Hours
Monday 9am-8pm
Tuesday 9am-8pm
Wednesday 9am-8pm
Thursday 9am-8pm
Friday 9am-6pm
Saturday 9am-5pm
Sunday: Closed
Contact Us
Altoona Public Library
1303 Lynn Avenue
Altoona, WI 54720
715-839-5029